Posted by

SIA Insurance Services

on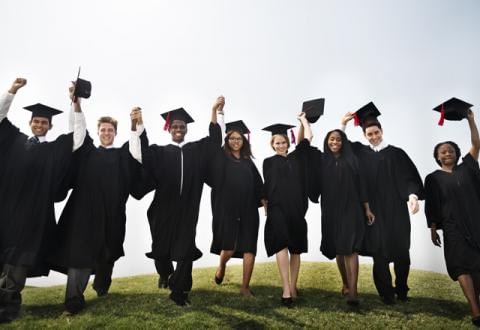 Great Information for New Graduates from the Wisconsin Commissioner of Insurance. SIA Insurance can help you with any insurance needs listed below.
Date: May 31, 2017
For more information contact: Elizabeth Hizmi, Public Information Officer, (608) 267-9460 or elizabeth.hizmi@wisconsin.gov
Wisconsin Grads Should Think Insurance
Madison, WI—Many students have been covered by parents' insurance policies while they are in school, specifically health, auto and renter's insurance. Most students may lose coverage once they are living independently.
"As grads think of their financial future, insurance is essential to that picture," said Wisconsin Insurance Commissioner Ted Nickel. "When young adults leave home and college, they should make sure they have auto insurance and consider renter's insurance to protect their property."
General Tips
Insurance may seem complicated, but being prepared and taking a few simple steps will make it much simpler.
Read your policy—You need to know what your policy covers before you have a claim. Ask your agent or company representative any questions you may have.
Shop around—Wisconsin has one of the most competitive insurance markets in the nation, which is good for consumers if they shop around. Both price and coverage may vary, so the best deal may not always be the cheapest price.
Finding an agent—For many consumers, using an agent makes the purchase of insurance much easier. To find an agent, ask your parents, friends or co-workers for recommendations. Look up the agent atoci.wi.gov to make sure the agent is licensed, which companies they represent, and whether or not they have any administrative actions.
Call your agent—If you have a claim or are having a problem with your insurer, call your agent. They can often assist you in better understanding your policy and making sure you are taking the right steps in filing your claim.
Auto Insurance
If you cause an auto accident, you may be responsible for the losses of all other people involved in the accident including medical expenses, lost wages, and property damage. The amount of money you may have to pay could be substantial. Auto insurance can help protect you by covering these losses.
If you are driving a car your parents own, you should still be covered under their insurance policy. However, if you buy your own car, you will need an individual auto insurance policy. Likewise, if you ride a moped or a motorcycle, you should ask your agent for more information about moped or motorcycle insurance.
Remember, anyone operating a motor vehicle in Wisconsin is required to have a motor vehicle liability insurance policy in place and to provide proof of coverage if asked by a law enforcement officer. Drivers may be asked to produce evidence of liability coverage if they are pulled over for a traffic violation or if they are involved in an accident.
Renter's Insurance
Renter's insurance is typically overlooked by young adults moving out on their own. Like homeowner's insurance, renter's insurance provides coverage for the loss of property from risks like fire, explosion, vandalism, theft and other perils. Many policies will also provide temporary living expenses if your apartment is uninhabitable.
If you are renting, you need to be aware that your landlord's insurance only covers the building—NOT your possessions.
Health Insurance
Under federal law, adult children up through age 26 are permitted to remain on their parents' health insurance plan under certain conditions.
The Guide to Health Care Insurance consumer publication on OCI's Web site provides additional information on comprehensive health insurance and many of the Affordable Care Act changes.
Additional Resources
There are many resources available if you have questions about obtaining insurance coverage. One option is to contact a licensed insurance agent or insurance company. You may also contact OCI with any insurance questions, concerns or complaints at https://ociaccess.oci.wi.gov/complaints/public/ or send an e-mail toocicomplaints@wisconsin.gov.
OCI also offers several consumer publications and frequently asked questions free of charge atoci.wi.gov/Pages/Consumers/ConsumerPublications.aspx.
Filed Under: Auto Insurance, Blog, Car Insurance, Health, Safety
|
Tagged With: auto insurance, blog, Health, Insurance Agent, Insurance Safety, sia insurance, waupun wi